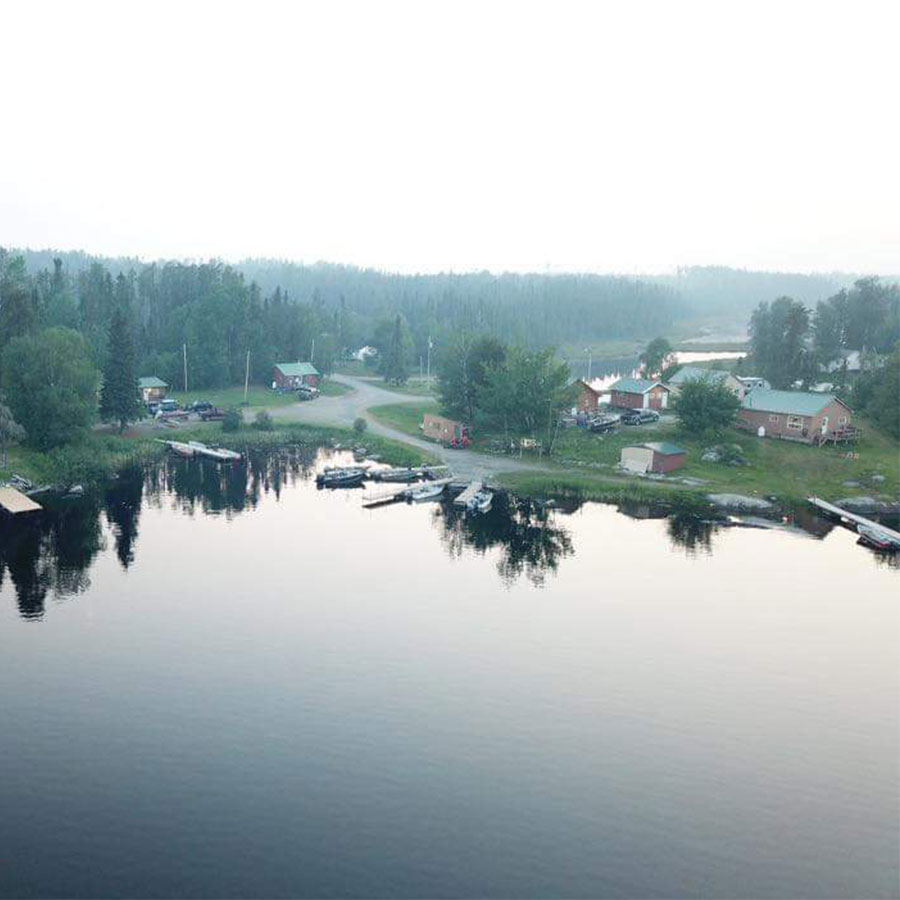 Sturgeon Lake in Ontario, Canada
Welcome to Trapper's Point Camp
We are located at the North end of Sturgeon Lake Ontario in the pristine wilderness of Northwest Ontario. Family owned, we are proud to carry on the tradition of excellent fishing and accommodations established prior to acquiring the property in 2014.
Whether you are a returning guest or considering staying with us for the first time, please allow us help make your next fishing or hunting trip a success.

We have 6 cabins for rent for our guests to stay in along with 4 campsites with water and electricity at each site. All of our cabin rentals include full kitchen, 3 piece bath, coffee makers, toasters, and microwaves. Bedrooms are furnished with twin beds complete with linens, blankets, pillows, and can accommodate 4-7 people.
Our Deluxe cabin rental includes all of the above plus has three bedrooms and large living area, sleeps 8. Use our indoor fish cleaning house with running water, wrapping paper, and chest freezers to keep your catch until ready to transport home.
We bring a wealth of experience having fished Sturgeon and the neighboring lakes for over 10 years and we have been fishing in the surrounding area for over 25 years at several lake resorts. During that time, we have fished numerous other lakes in Ontario and are confident that this area provides the best Walleye, Lake Trout, and Northern Pike fishing available in Northwest Ontario.
Our experience staying with other fishing camps, lodges, and resorts has given us insight into what makes a successful fishing trip and how and how not to treat our guests. Also, Bob is available to guide our guests for a charge but he is more than happy to provide you with a map and show you exactly where and what technique or lures to use to catch huge numbers of fish as a courtesy to our guests. If you're wondering what the weather forecast looks like or what lures and or colors the fish are biting on just give us a call 1-2 weeks before you come and we'll let you know.